<![if !vml]>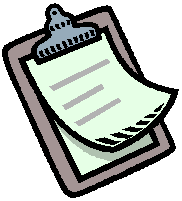 <![endif]>Notes and F.Y.I.'s
(last up dated 3/3/09)
<![if !supportLists]>ü <![endif]>About this web site.   Many parents are worried about their kids and the use of the internet.  For the Troop 979 web site we will follow the basic criteria and rules for scout related web sites as listed at the Lake Huron Area Council web site at www.lhacbsa.org.   To view these rules and criteria go to the LHAC web site and find the box in the lower right side that says "Please Choose Your Destination".  Click on the drop down arrow and click "Links" on the menu.   At the bottom of this page they list their specific criteria for troop web sites.  We will not list last names of scouts, addresses, phone numbers, or e mails on our site.  Pictures of scouting events and activities where any individual scout is identifiable will not be posted with out a signed permission slip from parent or guardian.  That permission can be revoked at any time.  No advertisements will be posted on our web site and all links will be checked be for scout appropriate sites only.  If you have any questions, suggestions, or concerns please contact us.   Thank-you.
<![if !supportLists]>ü <![endif]>Summer camp.   July 12 through the 18th at Camp Greilick.  This will be our third year at this camp.    An initial deposit is due March 10.  See Scoutmaster Goodale for more information and to make your deposit.
<![if !supportLists]>ü <![endif]>Regular troop meetings start at 7:00 pm and go to 8:30 pm.   When school gets out for the summer, the hours change to 7:30 pm to 9:00 pm.   There will be no meeting any Monday following a camp out, or  following summer camp.