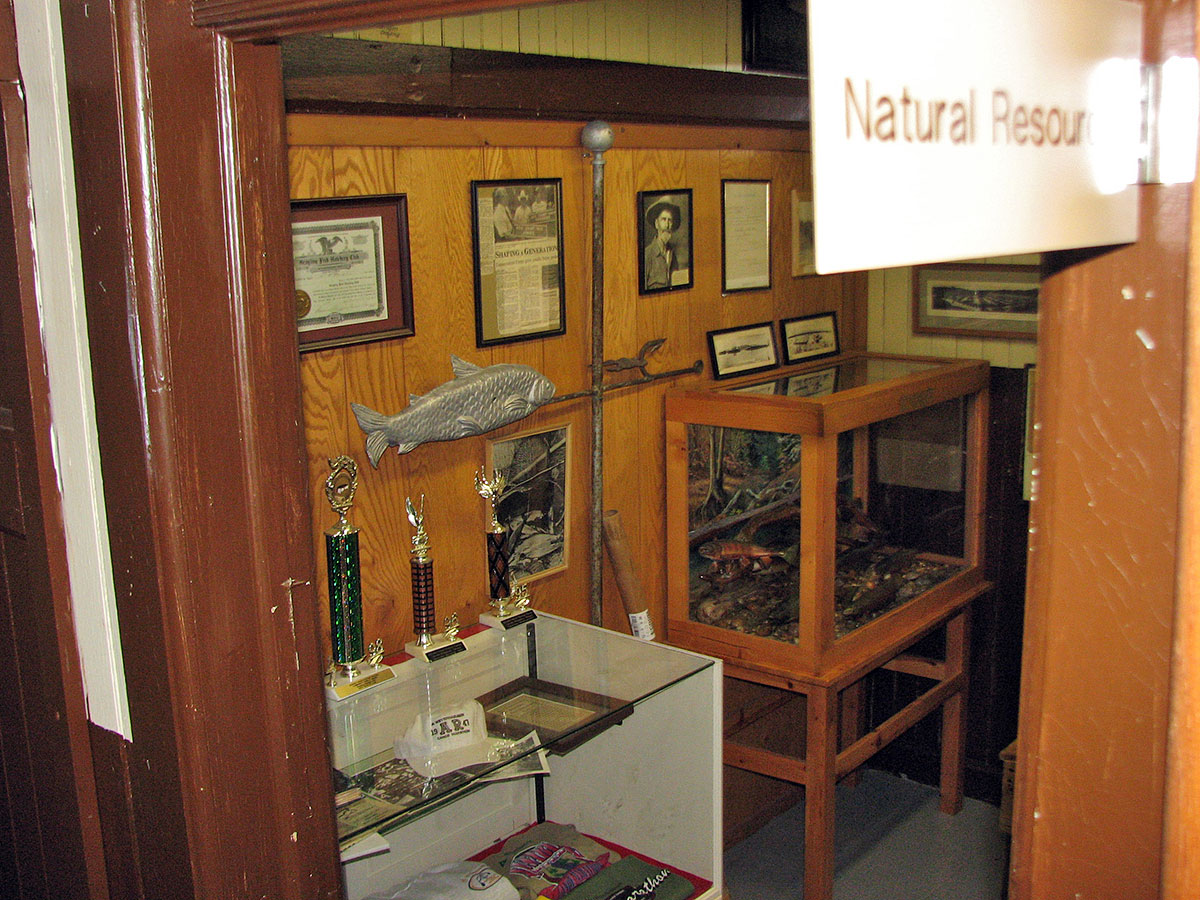 The DNR display includes the original weathervane from the Grayling Fish Hatchery. To the right is a display of various fish found in the
waters of the AuSable, including the grayling which has been depleted. Above the case is a photo of Reuben Babbitt, Jr.,
the first conservation officer in northern Michigan. His family was one of the first settlers in Crawford County.
---