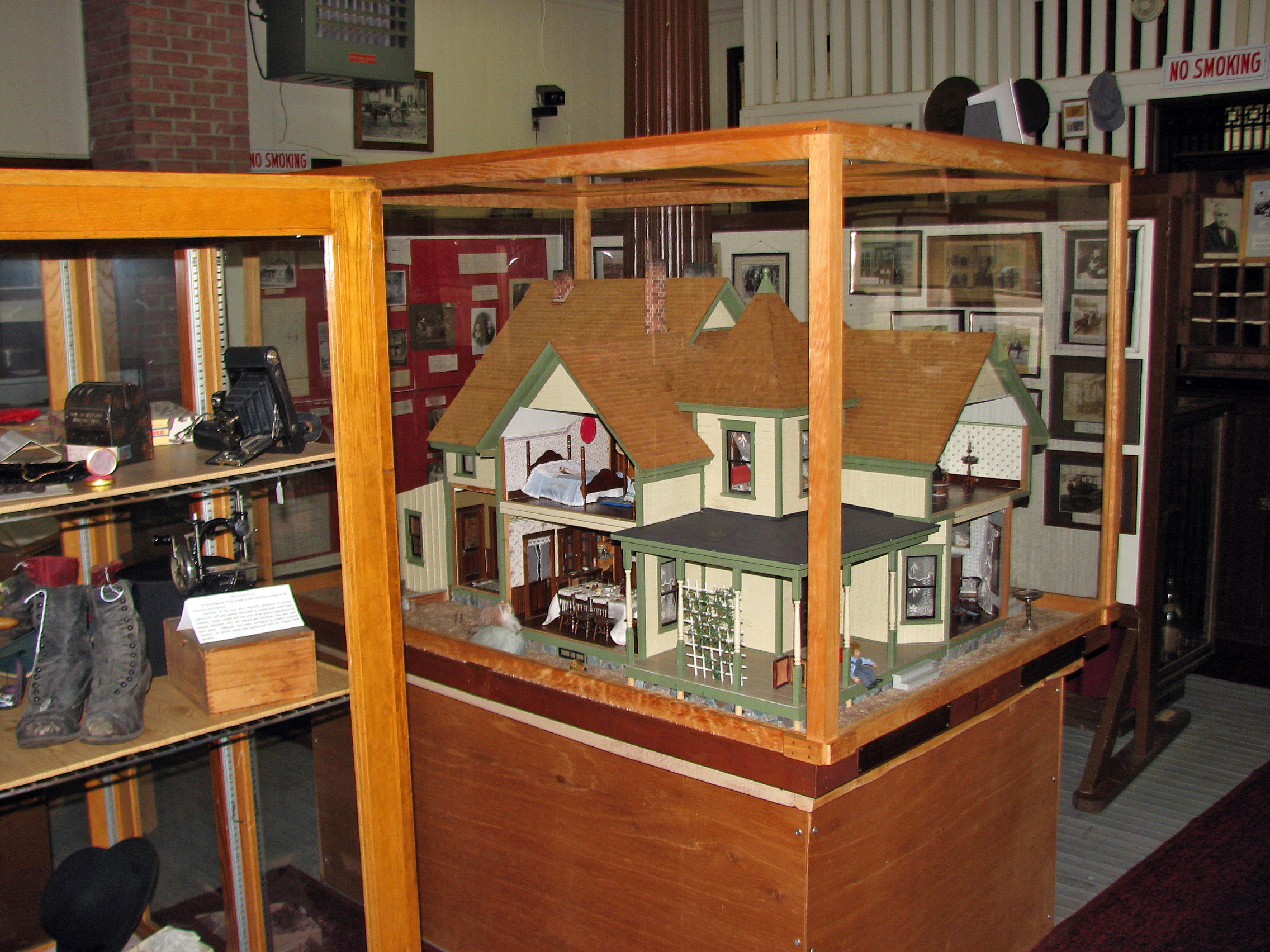 The case to the right holds an exact replica of the 1901 farmhouse built by John Robert and Bertha Skingley. The original house was built in the
Eastlake style at a cost of less than $3,000. The appraisal value of the reproduction in 1989 was $15,600. Skingley family photos are behind the replica.
The background shows part of a post office box - a wooden frame with cubicles for residents' mail. It was kept in the postmaster's house since that is where the post office was run.
---