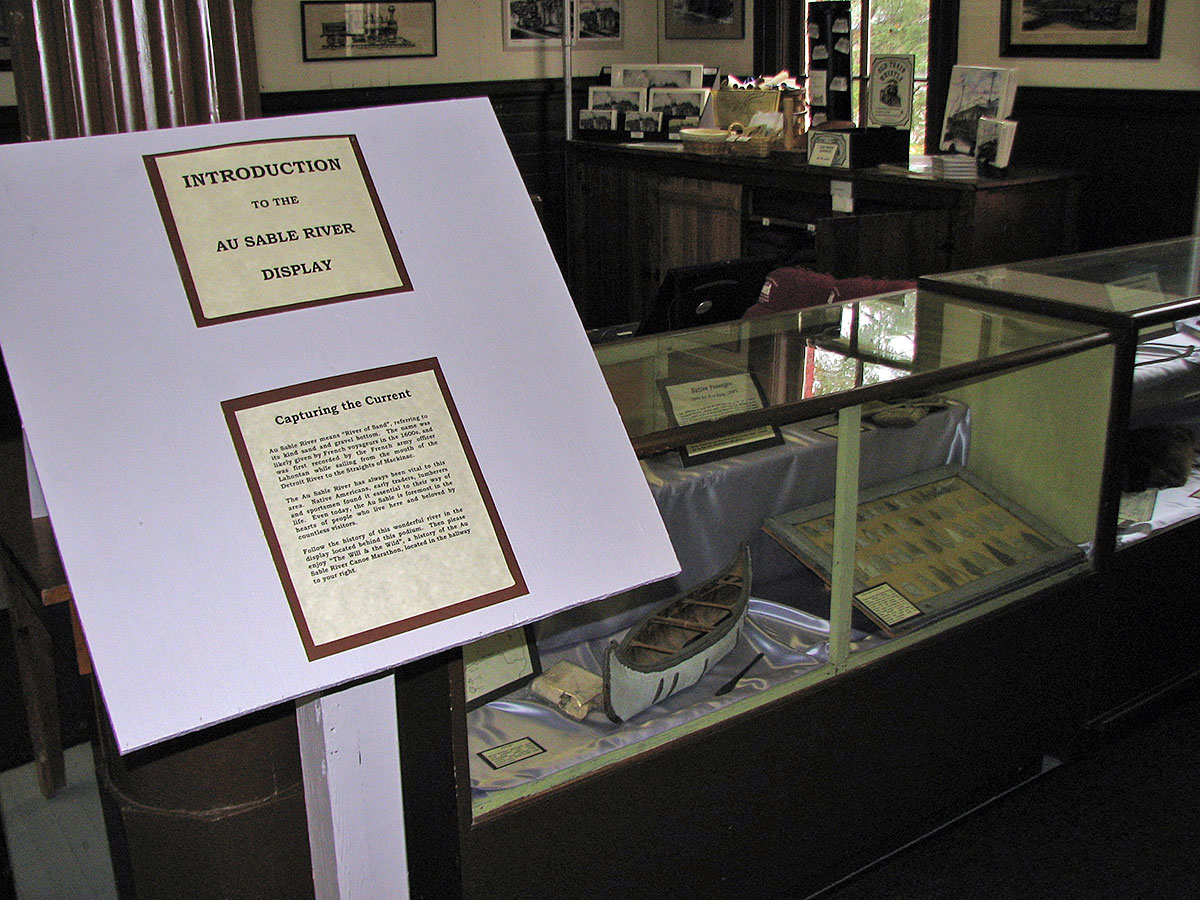 Introduction to the Au Sable River display showing its many uses from the beginning to the present day. The first case holds items from the Native Americans
including a miniature birch canoe, arrowheads and mocassins made by Chief Shoppenagon's daughter. A merchandise display case is also shown which includes
limited-edition prints of the 1941 Pere Marquette #1225 steam engine by Abby Chase and the 1928 Santa Fe businessman's train car by Elaine Lucksted.
---